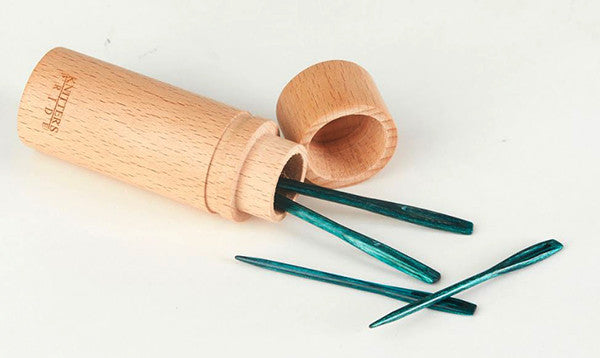 Teal Wooden Darning Needles - The Mindful Collection
We have run out of stock for this item.
This stunning set of teal darning needles from Knitter's Pride is made from high-density laminated wood. The beautiful teal hues perfectly complement the rest of The Mindful Collection. Each needle is strong, durable and smooth to the touch. They come in a pack of 2 small and 2 large needles that handle all sewing needles. They are packaged in reusable, cylindrical natural wood case that is printed with the Chakra symbol.