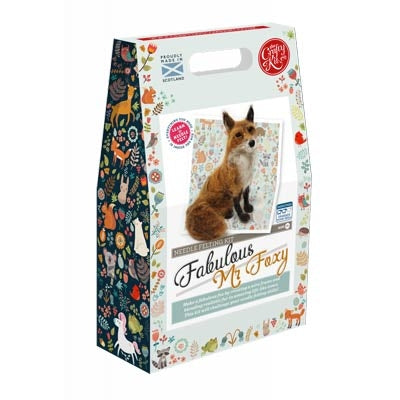 Needle Felting Kits - Fabulous Mr. Fox
We have run out of stock for this item.
Introducing Fabulous Mr Foxy - the latest Premium Needle Felting kit from the Crafty Kit Company. Mr Foxy is made from specially selected, blended wool in gorgeous rusts and reds. You'll learn how to make a wire armature, then build it up with felting wool, and finally add the details that will really bring Mr Foxy to life. This kit also teaches you how to make animal fur - a great technique to learn and apply to future projects. This is an 'improvers' kit - so you will already have done a little needle felting before. If you haven't, why not start with one of our brilliant beginners' kits? The finished fox is approximately 27cm tall.