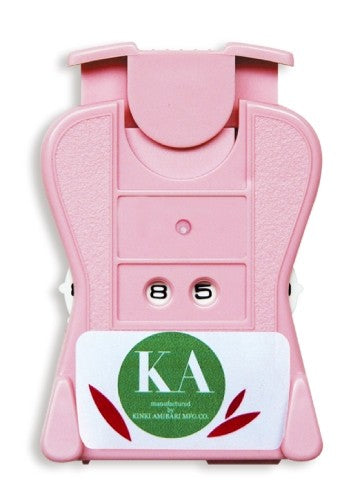 Knitting Counter with Lock
We have run out of stock for this item.
Keep track of every knit, purl and row with this incredibly convenient and cute lockable stitch counter from Kinki Amibari! Now you can relax and enjoy your knitting experience without worrying about missed stitches. You'll create perfect pieces without an ounce of stress!
Portable
Equipped with a lock.
Crafted out of high-quality plastic
Counts stitches and rows
Easy-to-use