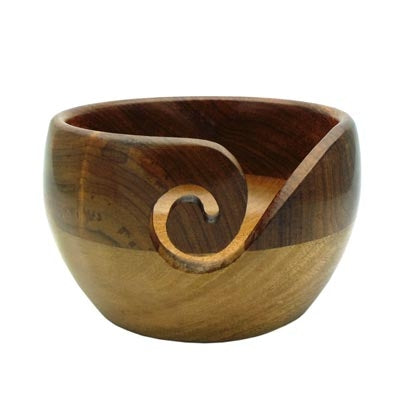 Acacia and Mango Yarn Bowl
We have run out of stock for this item.
A yarn bowl made of Mango and Acacia woods. Each features a smoothly cut yarn guide. Smoothly finished with natural wax, these bowls will elevate the look of your favourite knitting spot! Measures approximately 6" x 3.5".